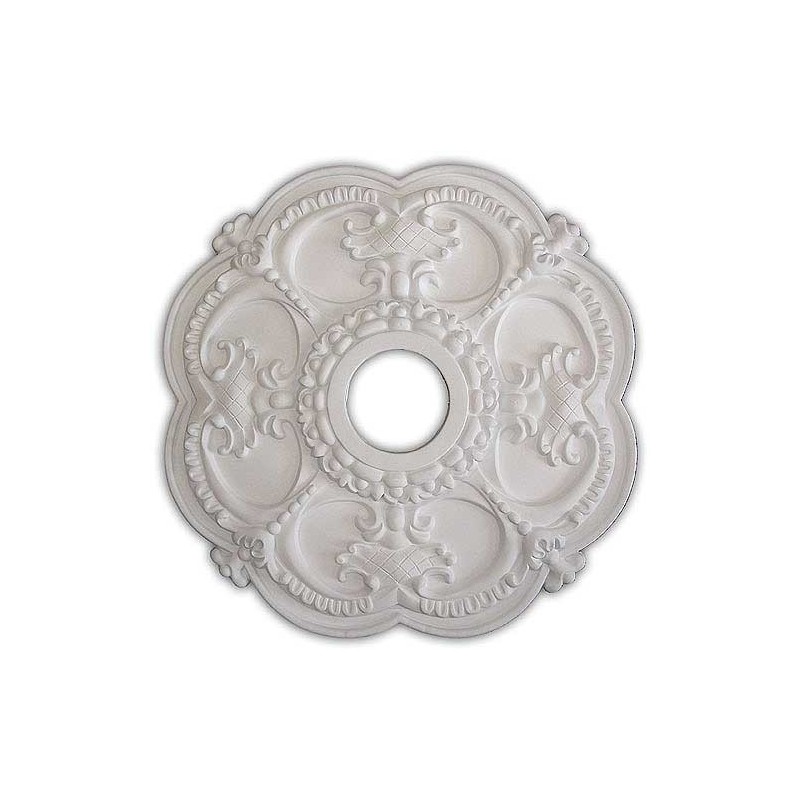 MD-5058 Ceiling Medallion
 
18'' Diameter
Delivery Time: 1-2 Weeks
MD-5058 Ceiling Medallion
MD-5058 Ceiling Medallion
 
18'' Diameter
Delivery Time: 1-2 Weeks
Status:
Last items in stock
Polyurethane Ceiling Medallions
If you haven't used polyurethane in the past you are going to be surprised at how great it will look on your ceiling. Here are a few of the many advantages of polyurethane:
Exquisite detail and design consistency
Won't crack or splinter like wood or hard plastic medallions
Designed for interior and exterior use
Lightweight and easy to install
Pre-primed and ready for paint or stain
Ceiling Medallion Installation

Ceiling medallions are easy to install. If this is your first installation we have put together this guide to assist you: Step by Step Guide to a Ceiling Medallion Installation. Another option, if you don't want to remove your fan or chandelier, is to install it as a two piece ceiling medallion. Some of the ceiling medallions come with a hole that is precut. For medallions that do not have the hole precut you can easily create one with a drill or hole saw..


Delivery Time
Between 1-2 weeks for delivery.
No customer reviews for the moment.
16 other products in the same category: