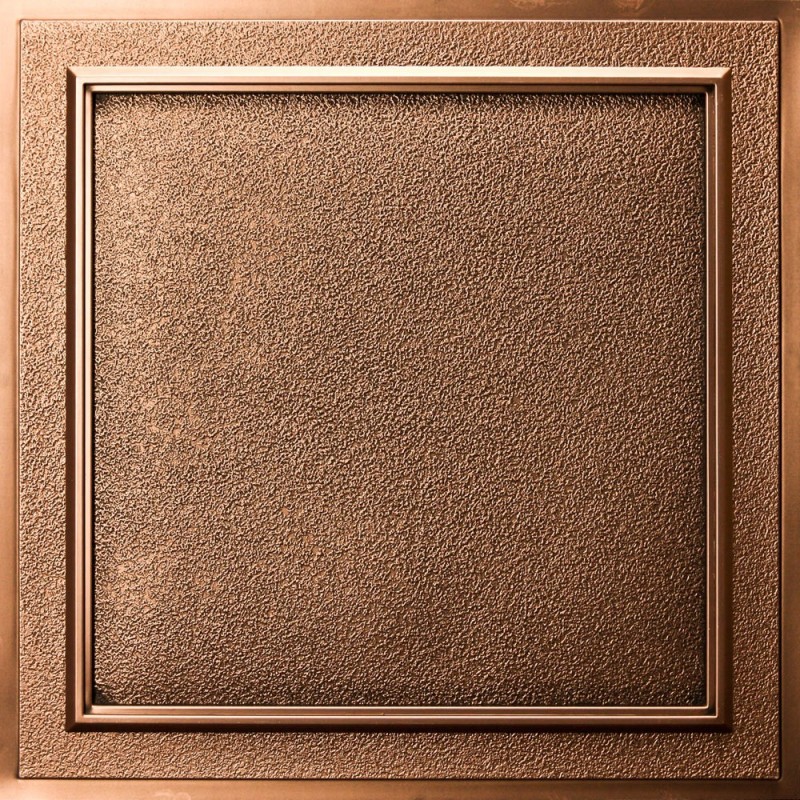 Terrace Ceiling Tile CT-1121

CT-117-PC

2' x 2' Ceiling Tiles
Material: .03" thick vinyl
CT-1121 Terrace Ceiling Tile
Terrace Ceiling Tile CT-1121

CT-117-PC

2' x 2' Ceiling Tiles
Material: .03" thick vinyl
Detailed Description

Ceiling Tiles: Expensive look ... Inexpensive cost!
Waterproof
Fire Rated

Perfect for both commercial and residential applications, these uDecor Tiles are made from thick .03" vinyl plastic. Their lightweight yet durable construction make these tiles easy to install. Waterproof, these tiles are washable and won't stain due to humidity or mildew. A perfect choice for anyone wanting to add that designer touch at an amazing price.

Designed to fit all standard 15/16" - 1" T-Bar Ceiling Systems if you have a 2'x4' grid, our easy to installgrid dividers easily convert your system to fit.
Installing Ceiling Skins
Direct Mount Installation
Using an adhesive like Loctite's Power Grab, simply apply the ceiling skins directly on to your ceiling or wall.

Grid Installation with Existing Tiles
Remove your existing tile and apply the ceiling skin on the tile using an adhesive. Once set, trim any excess around the tile with a razor knife and then put your completed tile back in your grid. Each tile should only take 1-2 minutes.

Grid Installation without Existing Tiles
Only our VC relief tiles are specifically designed for use in a grid system without an existing tile. If you don't have existing tiles you can create some easily by using either 1/4" MDF or 7/16" OSB and cutting them into 4" x 23.5" pieces. By adhering 1 piece across the back of a tile you create the backing needed with less than 25 cents of material cost. Be sure to check with your local building code prior to beginning your project.

Installing with a 2x4 Grid or Tegular Tiles
With a 2x4 grid you can either apply the tiles directly to your 2x4 ceiling tiles or you can add a Grid Divider to convert your 2x4 grid into a 2x2 grid. If your existing ceiling has tegular tiles you can simply flip them over and apply the ceiling skins to the back side of the tiles.

Fire Rating
The ceiling skins have been independently tested by Intertek Testing Services. They have a Class A fire rating with a flame spread index of 15 and a smoke developed index of 120. The scale is based on a noncombustible cement-asbestos board with a value of 0 and untreated lumber being 100. So these will burn significantly slower than wood but emit about 20% more smoke than wood on the parts that are burning.
No customer reviews for the moment.
16 other products in the same category: